Operation Christmas Child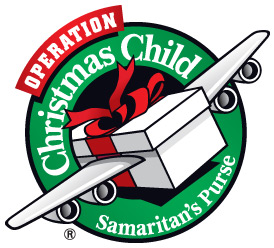 Each year we support Samaritan's Purse Ministries through Operation Christmas Child.  We collect items throughout the year and have a "Shoe Box Packing Party" each November.  Everyone in the church shares in this great ministry that reaches people we would never normally come into contact with.  Items we collect for Operation Christmas Child are listed below:
Toys:
Small cars, balls, dolls, stuffed animals, kazoos, harmonicas, yo-yo's, jump ropes, etc.
School Supplies:
Pens, pencils and sharpener, crayons or markers, paper, notebooks, solar calculaors, coloring books, activity/puzzle books, etc.
Hygiene Items:
Toothbrush, mild bar soap, combs, brushes, washcloths, etc.
Other:
T-shirts, socks, ball caps, sunglasses, hair clips, etc.
Do Not Include:
Used or damaged items, war-related items, chocolate or food, candy, liquids or lotions, medications or vitamins, aerosol cans, toothpaste, or breakable items
And most importantly, be sure that all items can fit into a shoebox!
Items we have on hand
Thanks to the efforts of OBC members, we were able to pack 101 shoe boxes this year.
Updated 12/4/2017